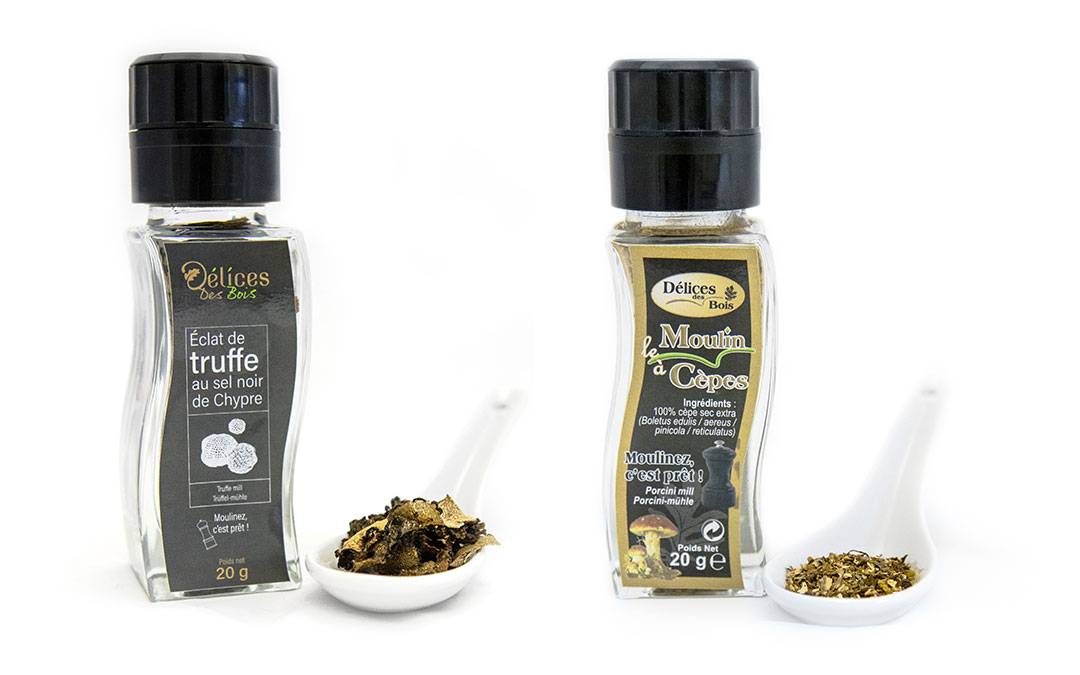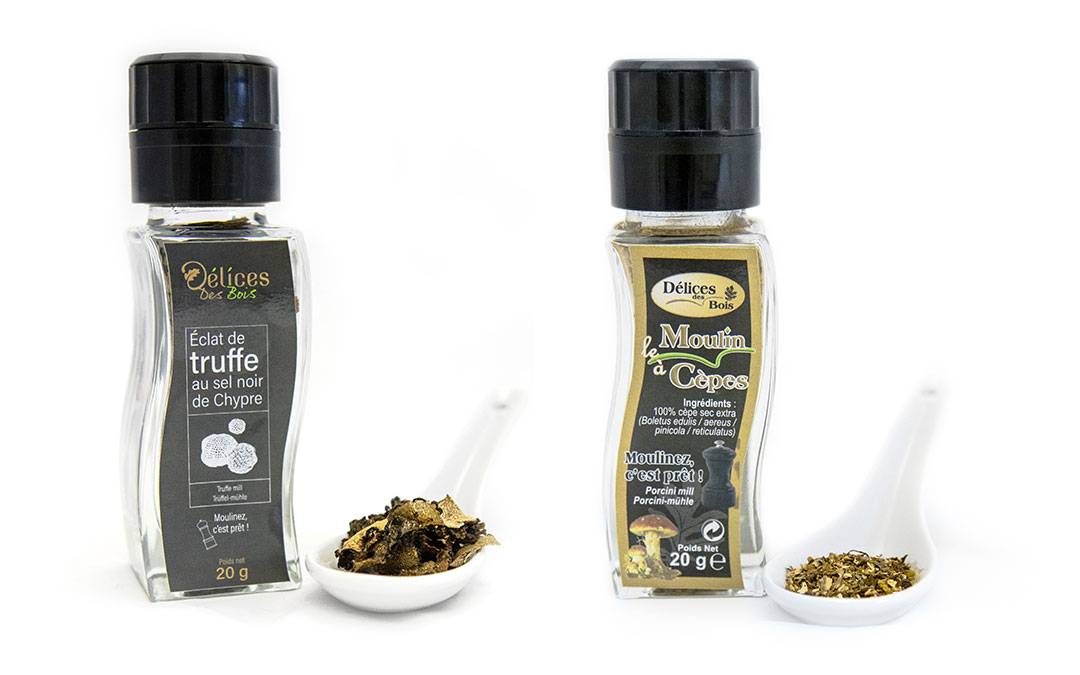 Mills with black Cyprus salt truffles to use as a « pepper dispenser » Mills of Porcini, to use as « pepper dispenser » in plastic or glass, don't hesitate to try them!
Ideal for flavoring your sauces, omelets or even salads.
You grind and it's instantly ready. The flavour of the truffles and the Porcini becomes a real « explosion » of taste, for the pleasure and the estonishment of your guests.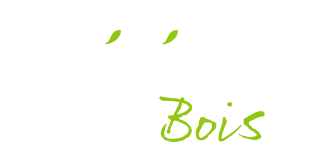 Délices des Bois
3 Rue de Perpignan
ZAE Descartes
34880 LAVERUNE<lb>France



From Monday to Friday
8h30 • 12h
13h30 • 17h